Level IIIA Ballistic Backpack Panels
Designed to fit seamlessly into the 5.11 AMP 12,24, and 72 backpacks, this lightweight, and flexible soft panel will provide you and/or your loved ones with years of dependable service.
FEATURES
Incident Replacement
5 Year Warranty
Will stop common handgun rounds as specified by
NIJ Standard-0101.06 such as 9mm, .40, .45, and .44 magnum., Special Threat Tested against: 12 Guage (buckshot and slug), Liberty Civil Defense 9mm and FN 5.7×28 (SS197SR)
Stab and slash-resistant
Tested to meet the NIJ ballistic standards for Level IIIA
Just .22″ thick
Constructed of only the finest USA made Kevlar® and features a rugged 500 Denier CORDURA® outer shell
TSA Approved
SPECIFICATIONS
FITS 5.11 AMP 12, 24, 72, Maxpedition Falcon-III (Main Compartment), Vertx EDC Ready Pack and Ready Pack 2.0
DIMENSIONS 9.5″x16.75″ x.22″
WEIGHT 1.49 lbs
Body armor is legal to own in all 50 states (but we can not ship it to the state of Connecticut).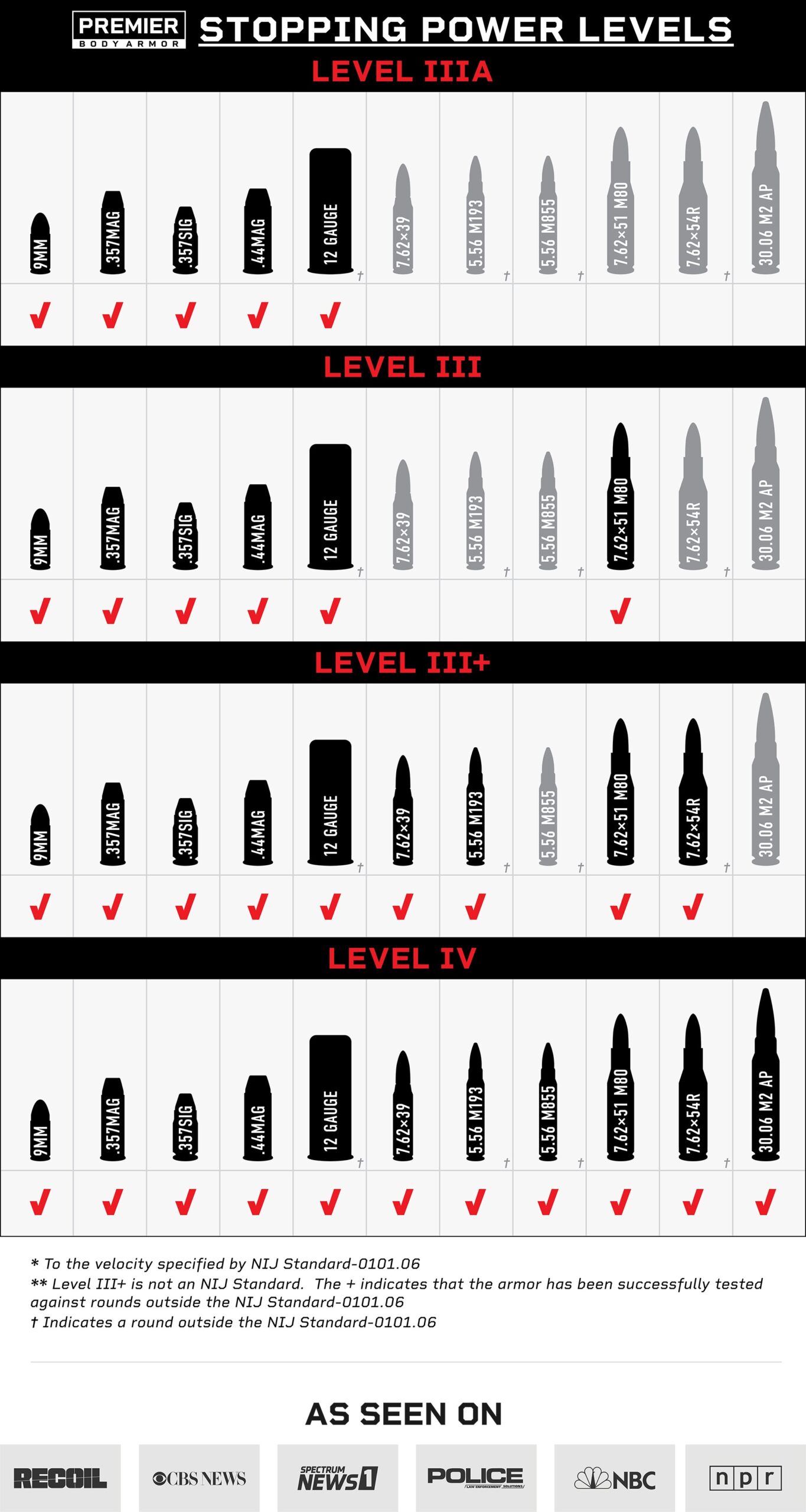 Premier Body Armor Level IIIA Ballistic Vertx EDC Panels NIJ Level IIIA 9.5″ W x 16.75″ H x .22″ D Black finish.