NEUTRALIZE THE THREAT WITH TURBOCHARGED SPEED.
Reach your speed-to-target potential using our superlight XPS2 with green reticle technology. Proven 5X easier to see than red in daytime, our green reticle delivers faster target acquisition.
The XPS2 is the shortest, smallest and lightest EOTECH holographic weapon sight available. Its size and weight offer convenience for shooters and law enforcement officers. Powered by a single CR123 battery, it takes up less rail space, leaving more room for rear iron sights or a magnifier. With water-resistant capability up to 10 feet, the XPS2™ is a great compact option for your platform.
EOTECH One Dot Reticle
EOTECH's unique reticle patterns are a critical to delivering fast target acquisition and MOA accuracy at any range. EOTECH reticles feature a 68 MOA ring surrounding a 1 MOA center dot allowing the shooter to quickly pick up and lock on a target.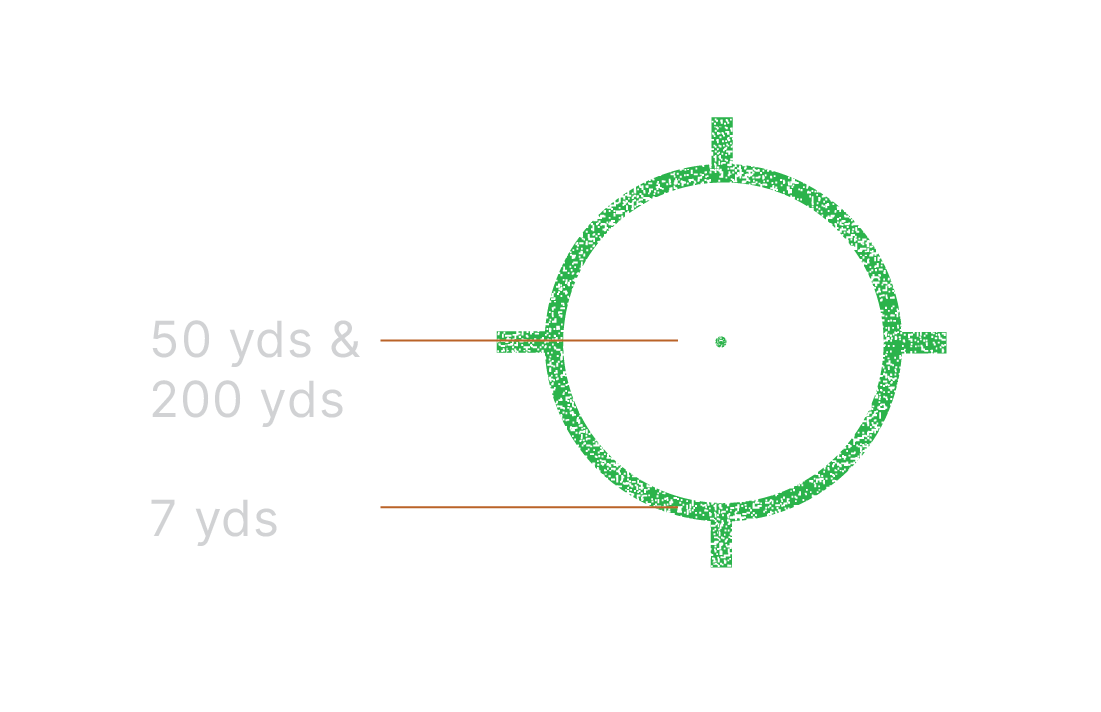 Our most popular reticle offered, the 68 MOA ring with 1 MOA dot provides three usable aiming points. The aiming points above are based on the following load: .223 cal. 62 gr. 2,900 vel. When using other loads and calibers, the operator will have to establish the ranges associated with the aiming points. When using a shotgun, the 68 MOA ring can be used to represent shot patterns but will vary based on choke and shell selection. For ordering this reticle, the model codes will end in -0.
SPECIFICATIONS
Non-Night Vision Compatible L X W X H: 3.8″ x 2.1″ x 2.5″ (96.5 x 53.3 x 64 mm)
Weight: 9.0 oz (255 g)
Water Resistant: 10ft. (3 m) depth
Mount: 1″ Weaver or MIL-STD-1913 rail
Windage & Elevation Adjustment: 0.5 MOA per click
Brightness: 20 daylight settings
Power Source: 1 x CR123 battery
Battery Life: 600 continuous hours at nominal setting 12 at room temperature
Country of Origin: Made in USA
Included in the box:
HWS XPS™ Green
Quick-Start Guide
Warranty Card
CR123 Battery
Protective Case