Knight's Armament Upper Receiver SR-15 Carbine MOD 2 14.5″ Barrel, URX, M-LOK P/N 31949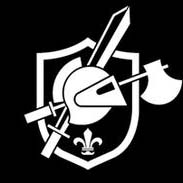 P/N 31949. Knight's Armament SR-15 CARBINE MOD 2 14.5″ BARREL, URX, M-LOK. All NFA rules apply.
Out of stock (Add to cart for prepaid backorder)
Email me when this item is back in-stock
NOTE: Select Out Of Stock items (i.e. Knight's Armament) may be purchased as a Prepaid Backorder. Your card will be charged the full amount at checkout.